Agent's Name: Ann Jones

Phone: (952) 715-0914
Experience: 7+ years
Specialty: Single Family Homes
Real Estate Area: Twin Cities Metro area
Biography: I had worked in the banking industry for 18+ years and was looking for a change. In 2010 I decided to add Real Estate to my career path. In 2013 I got out of banking and started to do Real Estate full time and have not looked back. It has been wonderful helping each of my clients sell or purchase homes. In November 2016 I went to school to get my Brokers License. In December 2016 I took the State and National tests and passed. In January 2017 I purchased Add-Vantage Realty, inc. I am very excited to see where this path takes me and my family and I look forward to working with you and earning your business.

I am a lifelong resident of Shakopee and have been married for 21 years and we have two boys.
---
Agent's Name: Dawn Reinke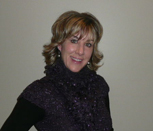 Phone: (612) 423-6971
Experience: 15 years
Specialty: Foreclosures
Real Estate Area: Twin Cities Metro area

Biography: I started in Real Estate as an assistant to other agents. Having did that for
a few years I decided that I would get my license and go out on my own. I found that
the foreclosure market was really something that I had an interest in and I have been very successful . It is a very detail oriented business which I find challenging and rewarding.
I got into real estate because my children were in school full time and the schedule was flexible.
---
Agent's Name: Cindy Tews


Phone: (952) 456-2882
Experience: 24 Years
Specialty: Single Family Homes, Short Sales and Foreclosures
Real Estate Area: Entire Metro Area
Biography: Knowledgeable, organized, dedicated and customer service
oriented are the key elements that Cindy Tews brings to a real estate transaction. I have been in the real estate business since 1993 where I started as a full time assistant. Staying on top of the market is a key component. I have dealt with and successfully negotiated numerous short sales, I have helped clients buy and sell properties, I have listed and sold several bank owned properties and have become good friends with most of my clients.
I have lived in Minnesota my entire life. I grew up in the Highland Park area of St. Paul, attended the University of Minnesota for four years, lived in West St. Paul and Plymouth, and am now currently living in Eden Prarie.
My passion is having my clients be "Clients For Life".
---